Russia and China: Academic Cooperation Update
19-04-2013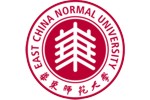 This year, cooperation between HSE and East China Normal University in Shanghai has reached a new level, with a first exchange programme for Russian and Chinese teachers launched at HSE. Timofey Bordachev, Director of the Centre for Comprehensive European and International Studies and Deputy Dean at the Faculty of World Economy and Politics, speaks about the Russia-China academic cooperation programme and its prospects.
— An impetus for cooperation between HSE and the East China Normal University was provided by ECNU researchers` involvement in programmes at the Valdai International Discussion Club. The Club chairman is Sergei Karaganov, Dean of the Faculty of World Economy and International Affairs at HSE.
Initially, cooperation was limited to joint research, but in 2010 we had an idea for a Russian-Chinese summer schools involving senior undergraduate, master`s and postgraduate students of international relations.
This year we will hold our third summer school, and for the first time its Russian participants will include students from other universities as well as HSE. The school`s working language is English. The summer school curriculum is not limited to Russia and China in today`s world, but covers global issues which affect all regions.
Also this year we have launched an exchange programme for teachers. Since last year, our faculty has been offering a new Master`s course in International Relations: European and Asian studies. Those Master`s students who specialize in Asian Studies can take a course in Chinese and Indian Political Economy, delivered by Professor Xin Zhang East China Normal University in Shanghai. We expect another Chinese professor to join us next year, and eventually we are planning to launch a full-fledged double degree programme with our Chinese colleagues. This year I am going to Shanghai to give a crash course for Chinese students in Russia`s foreign policy and Russia - China relations in the current international political context. We have also developed an exchange programme for students, and very soon two of our Master`s students will travel to China to conduct research there.
Professor Xin Zhang: "I Feel Honored to be Involved in this Cooperation between East China Normal University in Shanghai and HSE"
— What attracted you to research Russian-Chinese relations? How did you become involved in this issue and when?
— My main specialty is comparative political economy and development. Russia is one of the major cases I study, and Russia-China relations is one of the topics associated with this.
When I was growing up in China, some late Soviet films and music (e.g. А зори здесь тихие, Вокзал для двоих, etc.) left a deep impression on me. But it was only much later that I started to study Russian language and Russian politics seriously, when I was at graduate school at the University of California, Los Angeles. At that time, I was not satisfied with merely studying the situation in my country; I wanted to explore other economic and political systems of the world. After I took Professor Daniel Treisman's class on the political economy of reform, which covered Russian political economy, I decided to focus on Russia and a few years later wrote my dissertation on corporate conflict in post-privatization Russia. Recently I have been conducting research on state capitalism in emerging economies, the global expansion of Russian corporations, and regional integration in Eurasia.
— How would you evaluate the HSE and Shanghai University? What is the potential for cooperation?
— My institution, the School of Advanced International and Area Studies at East China Normal University in Shanghai, has established academic exchange and institutional collaboration with Higher School of Economics on a number of levels. My impression is that, compared to the ECNU,, the HSE enjoys generous financial support from the state and the infrastructural and logistic support for both research and the teaching at the HSE is very good. In addition, the HSE has also been much more successful overall in internationalization. As a similar, newly-established institute, my institution could learn a great deal from HSE's experience in establishing its teaching and research strength in such a short period of time.
Given the increasing level of interaction and cooperation between the two countries, there are definitely a lot of promising opportunities for collaboration between higher education institutions in our two countries. Our two schools have already successfully organized or co-hosted some conferences and short educational programmes, including two conferences of the Asian section of the Valdai International Discussion Club in Shanghai and Chinese-Russian Student Summer School on International Relations in Moscow. HSE students have also participated in the summer school in Shanghai for students from the Shanghai Cooperation Organization's member states. I am now working in the newly established office for the ECNU based at the HSE. Similar arrangement will be made for an HSE office at the ECNU in Shanghai.
Personally I believe that in the near future, the two schools can further strengthen our collaboration by establishing, among other things, regular exchange teaching programmes, regular exchange programmes for students, collaborative research among faculty members, joint translation and publication projects or even joint-degree programmes. I feel honored to be personally involved in this cooperation process between the two schools.
— What are your impressions of your stay in Moscow and from cooperating closely with HSE teachers and students?
My last trip to Russia was in 2007, so I am delighted to return to Moscow after a gap of six years. Working with HSE teachers and students has been a joy. The faculty and staff at the Department of World Economy and International Affairs provide extremely efficient and considerate logistic support, especially Professor Vera Danilina and Professor Timofey Bordachev.
The students appeared to be a bit shy at the beginning as I guess some of them were not totally comfortable with engaging in intensive class discussions in English. But now, halfway into the course, they are getting more used to the class tempo and more familiar with the course material. The class discussion is becoming very informative and inspiring for myself as well as my students.
— What`s the most exciting part of this project for you?
The most exciting part for me is to experience first-hand this multicultural, multilingual teaching and learning experience: a Chinese teacher lecturing about China and India to Russian students in English. In addition, I'm also keen to see whether the teaching experience I accumulated in US and China can be applied to Russia too.
— Do you speak Russian? Are Russian and Chinese students different? And if yes, what are the major differences?
I do speak decent Russian, although it will take a lot more work to reach full fluency and I am still working on it. Knowing the language is always key to understanding the culture, politics and society of any nation. Based on my experiences of working in several foreign languages, I can say that even a basic knowledge of the local language still makes huge difference when it comes to how we approach and understand a foreign country.
My interactions with Russian students so far are still very limited. My impression is that they are quite similar to Chinese students: very respectful of teachers and willing to follow the authority of teachers in classroom. It may take a bit more time to get Russian students involved in class discussions. However, just like their Chinese peers, they are all hard-working, smart and ambitious.
Victoria Nossik, Anna Chernyakhovskaya, specially for HSE news service http://www.hse.ru/en/news/opinion/80567872.html